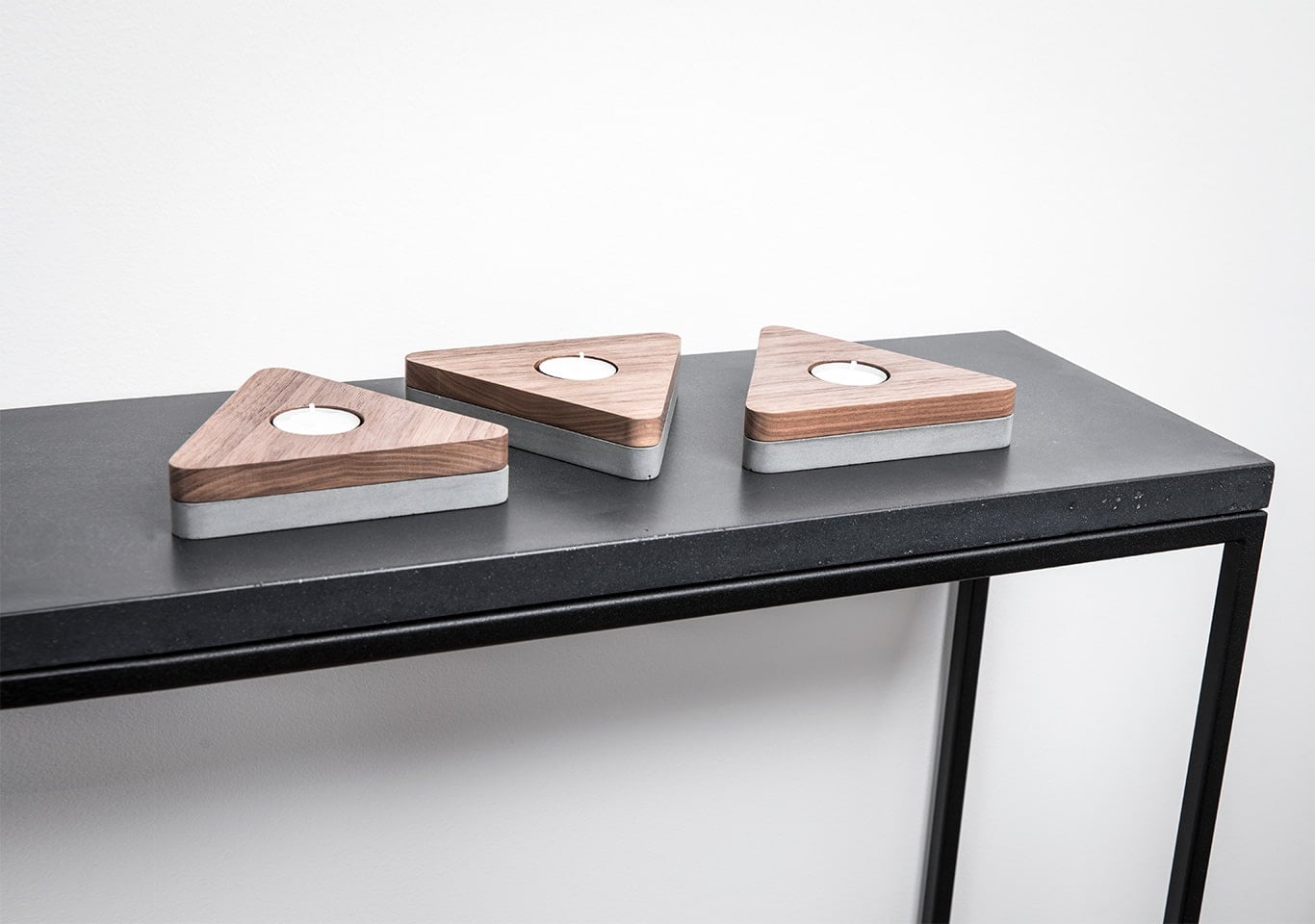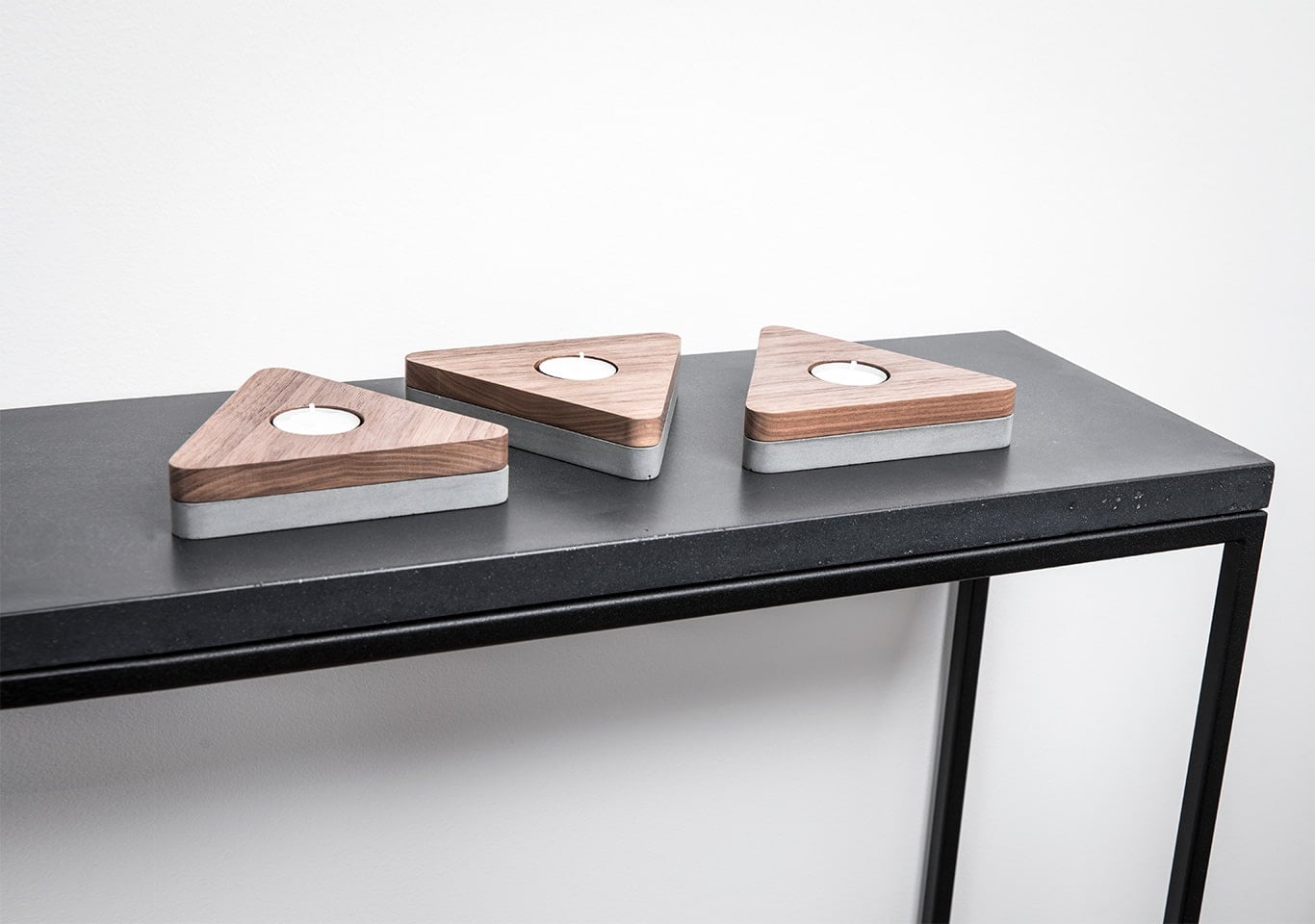 Tealight Holders MTH1S
Handmade triangle tealight holders set – modern combination of natural materials. Tealight holders are made of reinforced concrete, selected American Black Walnut wood and pure polished copper. Concrete elements are sealed from dirt. Walnut is coated with clear matt varnish. To protect and conserve the natural beauty of copper and its luxury gloss, copper elements are coated with special agent protecting from oxidation, heat and other negative factors.
Materials: special ultra high performance concrete, pure copper metal, American Black Walnut.
Size: W – 13 cm, L – 14,5 cm, H – 3,2 cm.
Weight: ~0,5 kg (1 pc.). Availability: Ready for shipping in 7 business days.