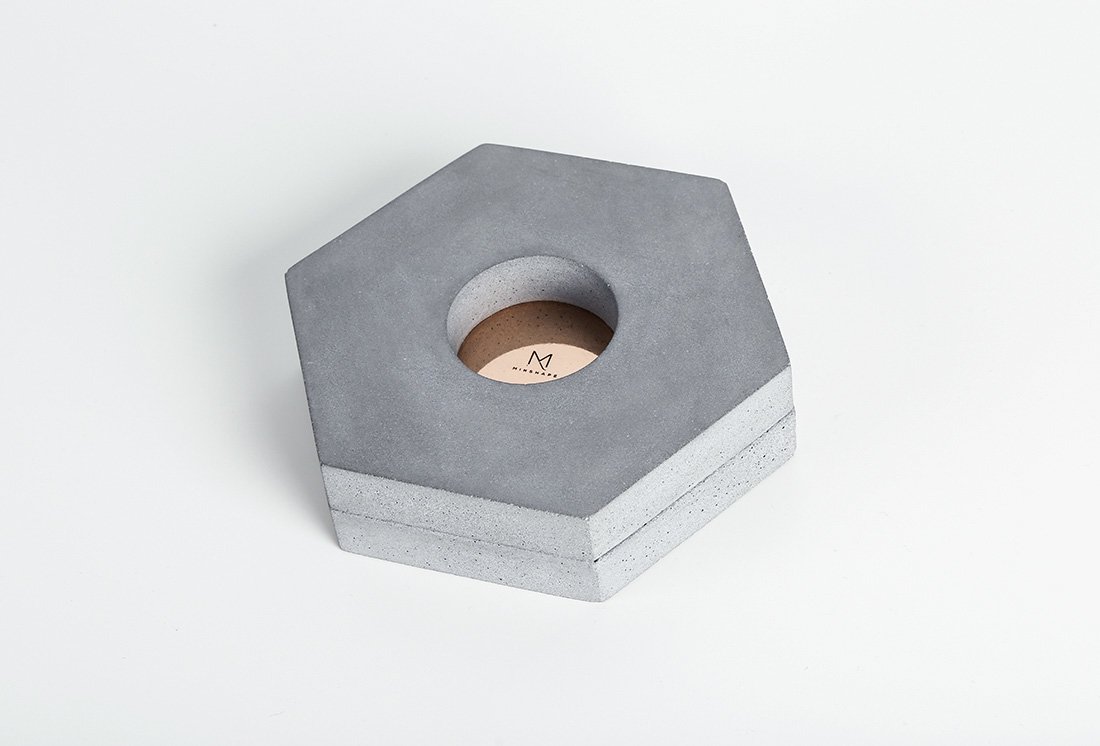 Concrete elements of our products are sealed and protected from dirt and water.
Do not use vinegar, acids or any other aggressive materials for concrete cleaning. This kind of materials will affect the sealers and will reduce their protective features. If necessary, clean concrete surface with a brush or sponge and warm water.
To clean deeper stains and spots, add some dish washing liquid on a wet brush or sponge, clean concrete surface, rinse with warm water and leave to completely dry.
Copper surfaces should be prevented from solvents, acids and other chemically aggressive materials, which may affect the protective copper coating. Copper elements should be cleaned with a soft damp cloth.
Wooden surfaces should be cleaned with soft damp cloth. Walnut surfaces should be prevented from chemically agressive materials, such as acids, solvents and any objects with rough and abrasive surfaces.