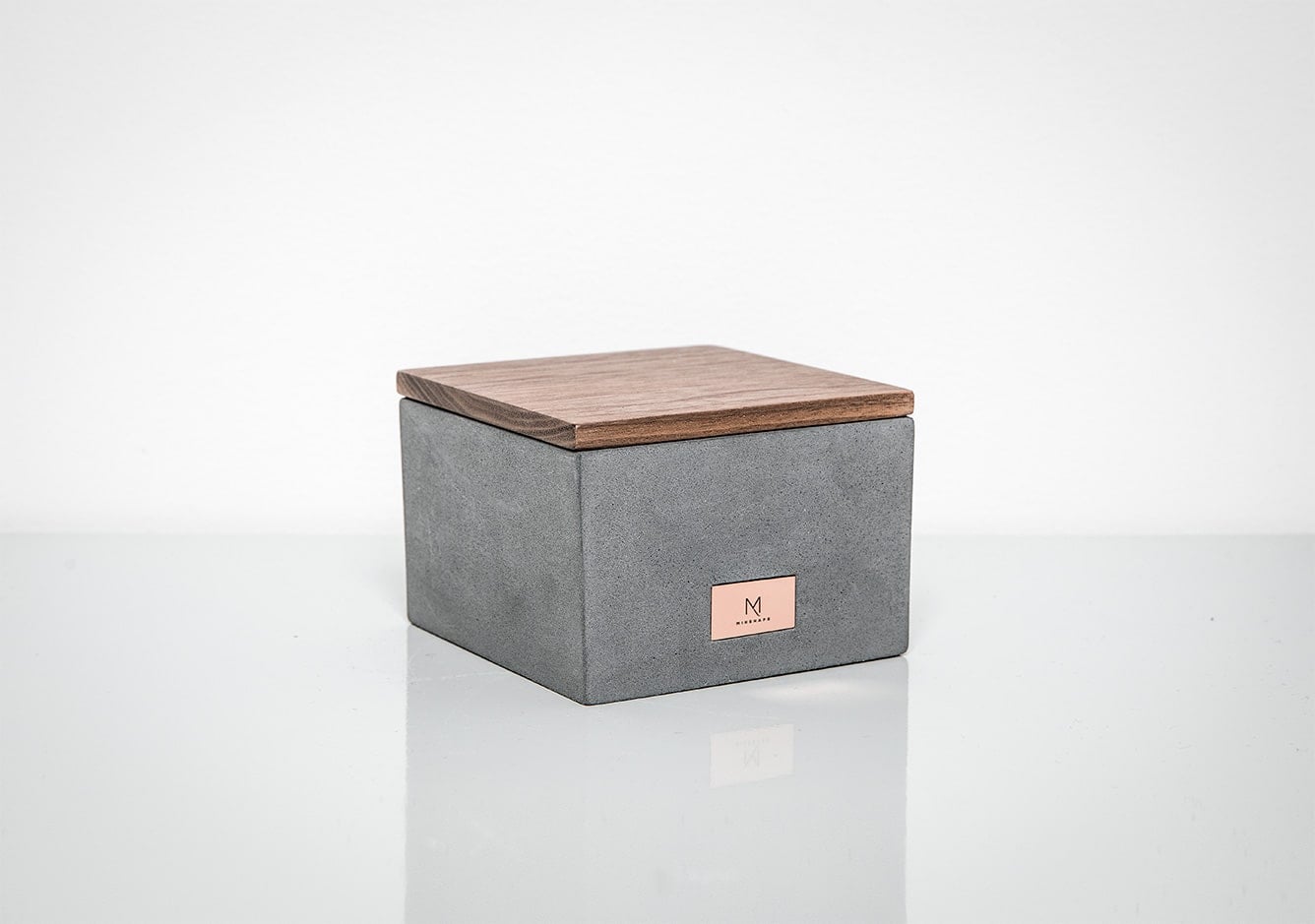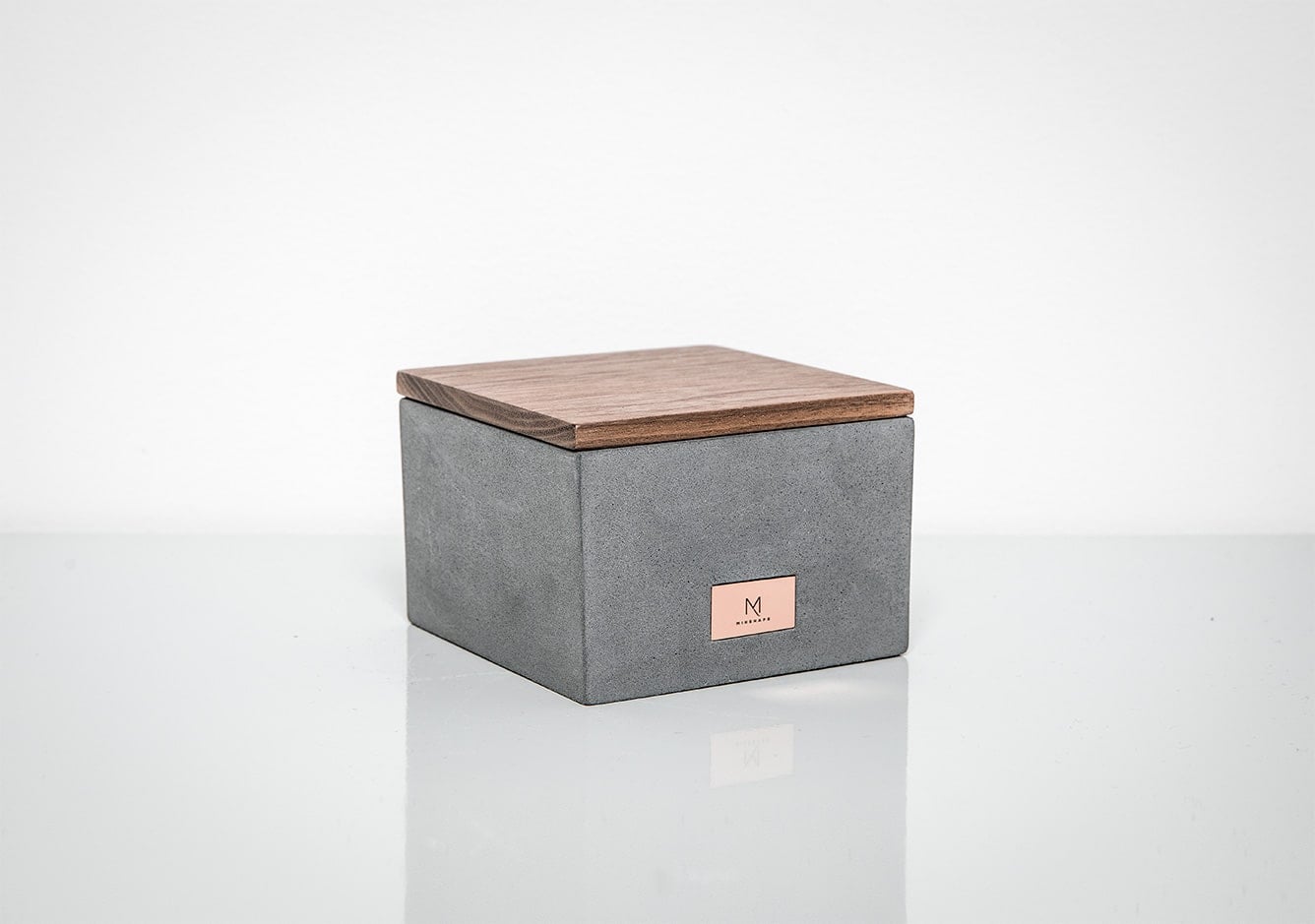 Storage Box MSB2.1
Handmade minimalist concrete storage box with American Black Walnut lid. Storage boxes may be used in kitchen to store such products as groats, macaroni, etc. Concrete surface is protected with sealer which is certified as suitable for use on food contact surfaces.
Materials: special ultra high performance concrete, pure copper metal, American Black Walnut.
Size: W – 11 cm, L – 11 cm, H – 8 cm.
Weight: ~0,9 kg. Availability: Ready for shipping in 7 business days.