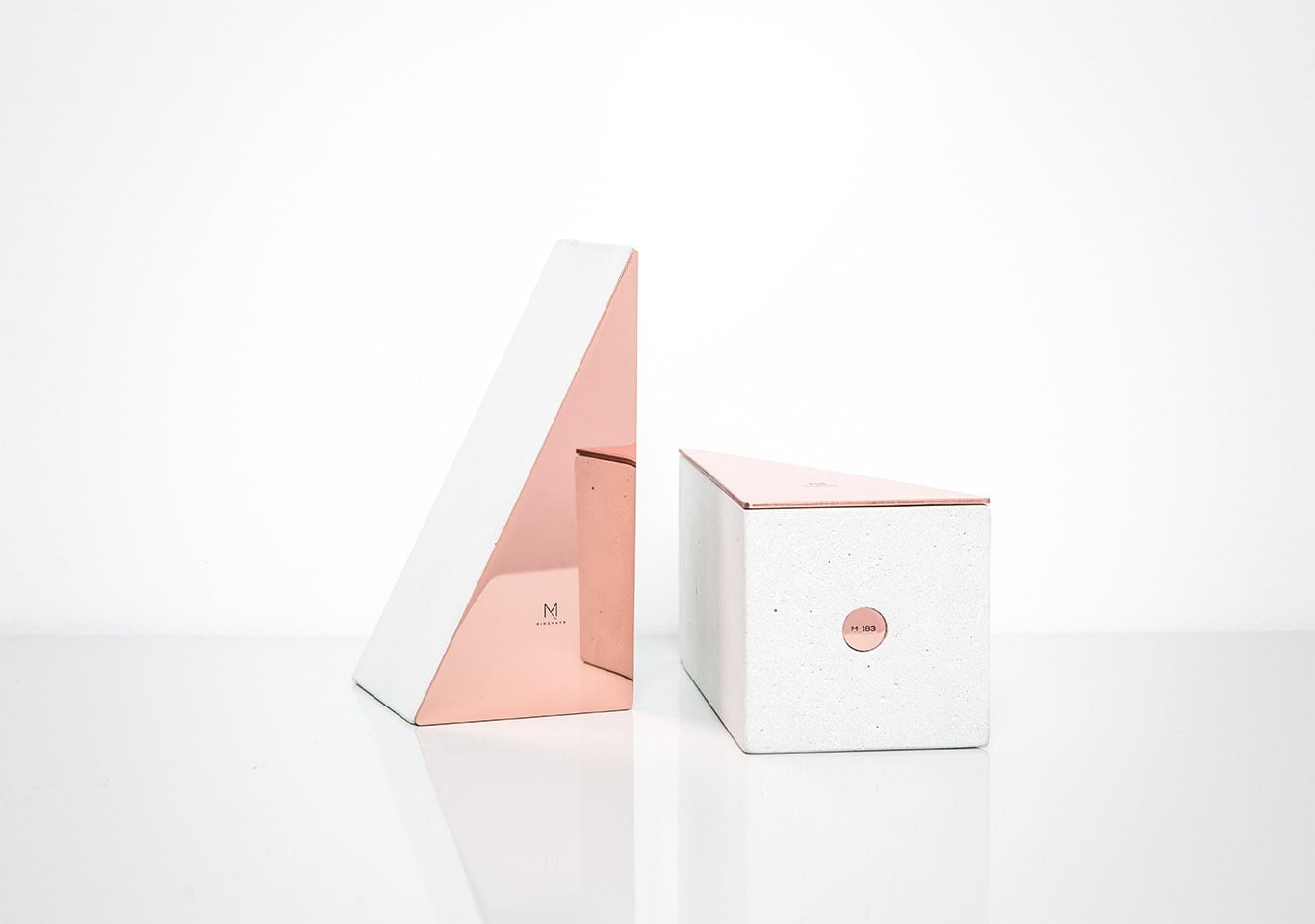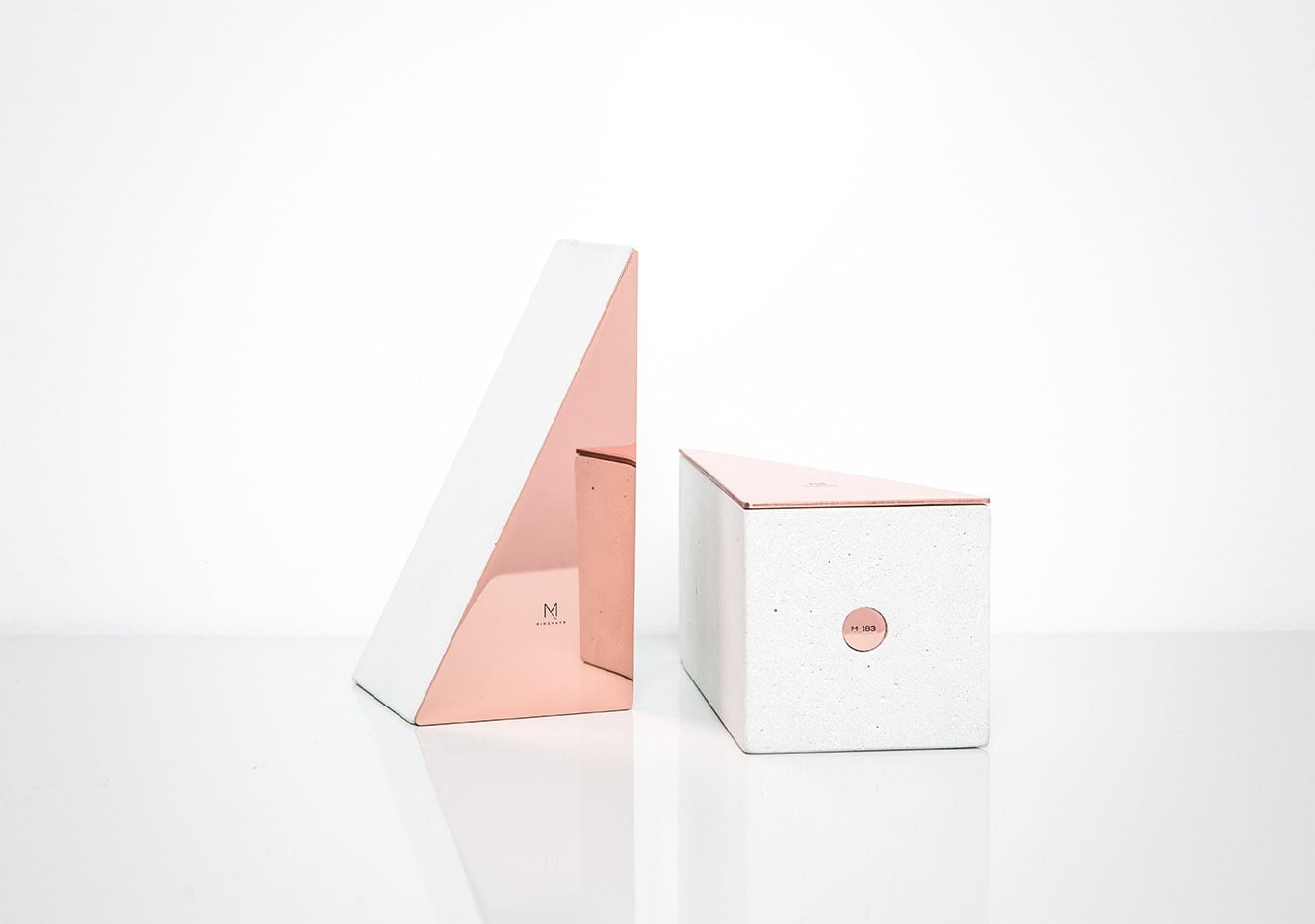 Bookend Set MBH1.2
Minimalist handmade white reinforced concrete bookends (set of 2) with pure mirror finished copper plate. Exclusive and contemporary accessory for home or office interior. Bookends are solid, stable and perfectly hold books of any size. Bookends are protected from dirt. Copper plates are protected from oxidation and abrasion.
€99.00Add to cart
Materials:
Special reinforced concrete, raw polished copper.
Size:
W – 8 cm, L – 8 cm, H – 16 cm (1 pc.).
Weight:
~1,2 kg (1 pc.).
Availability: Ready for shipping in 7 business days.