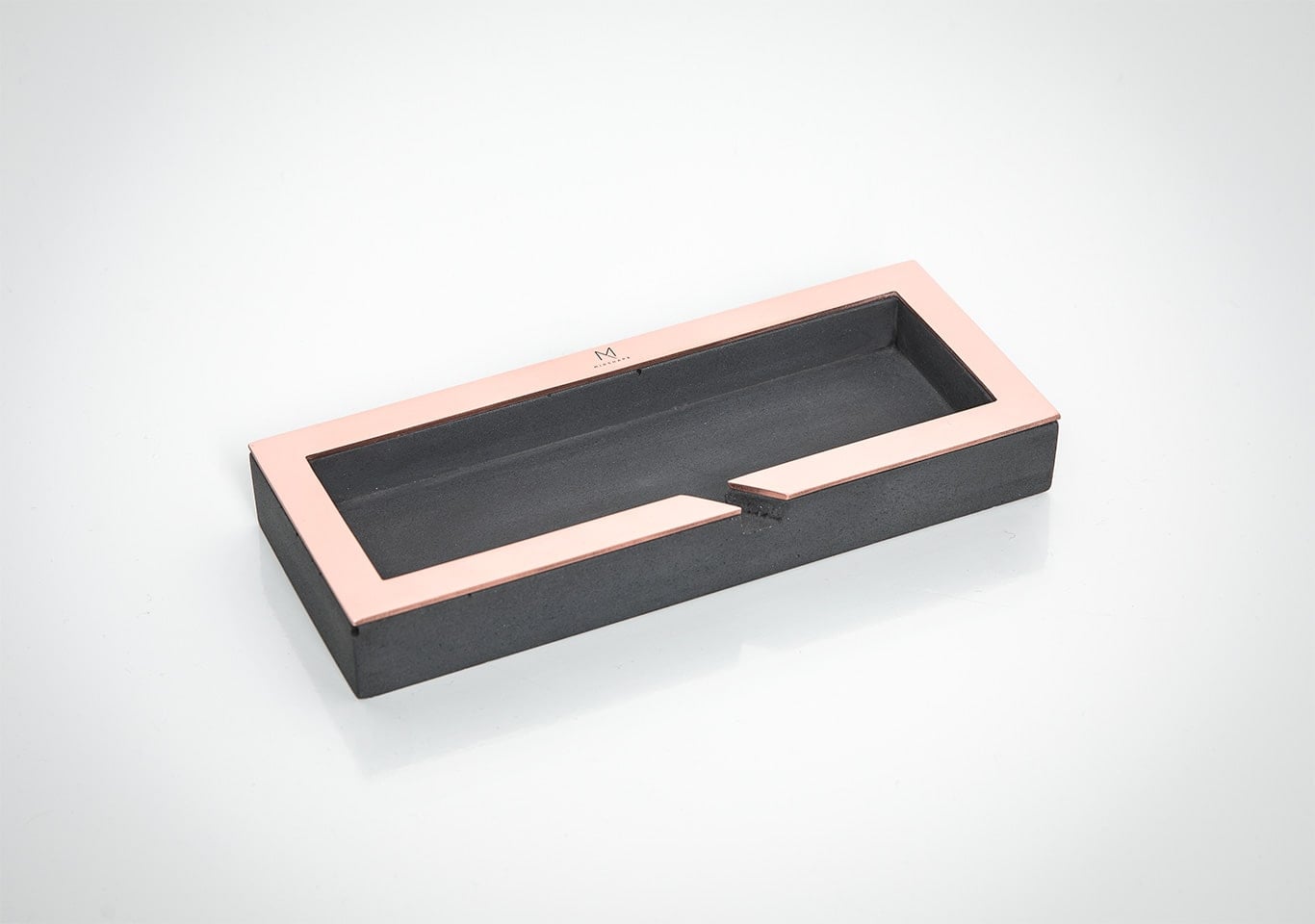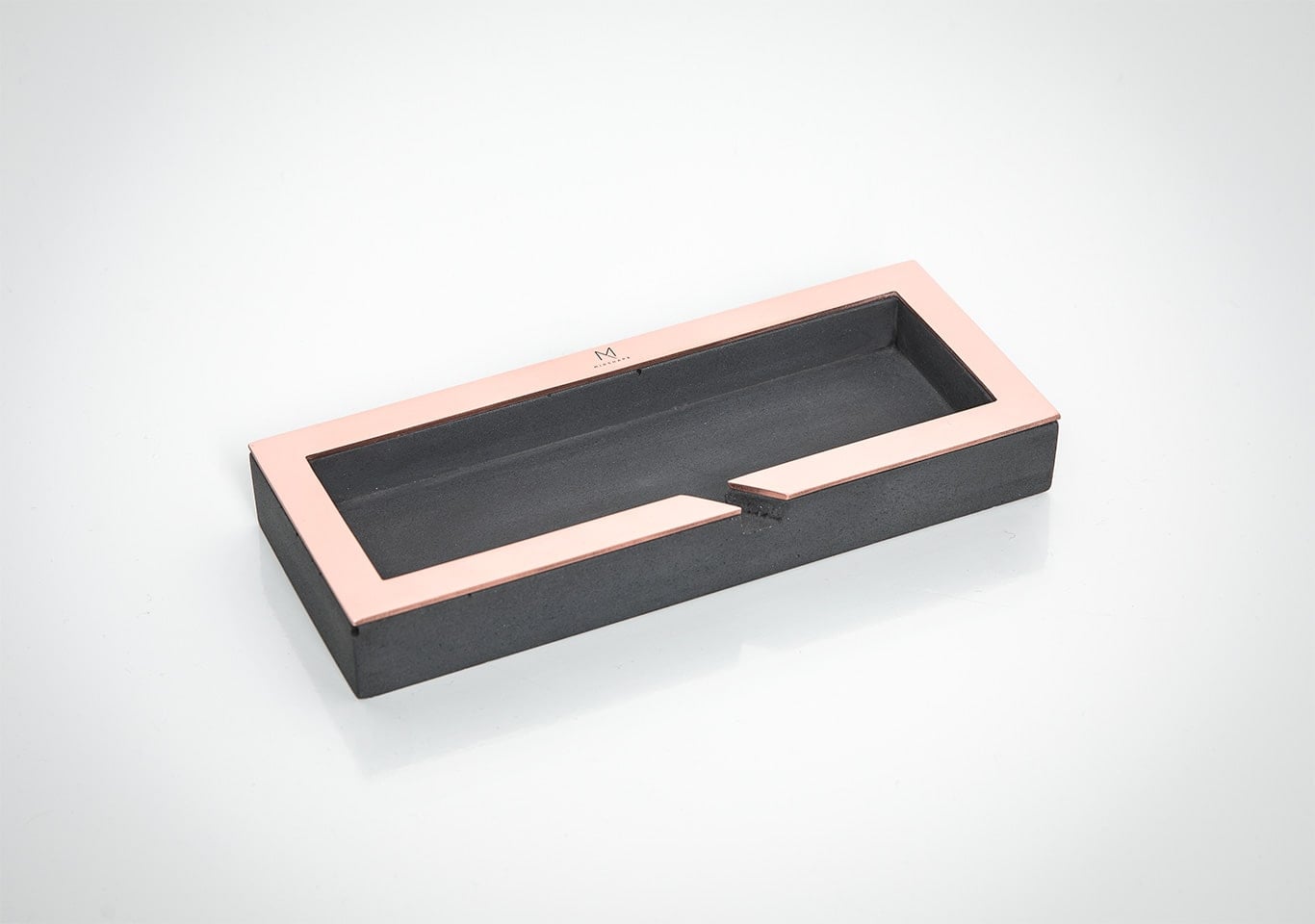 Ashtray MA1.2
Unique handmade ashtray made of dark concrete and pure polished copper. Strong contrast of polished copper luxury gloss and grey concrete. 2 mm thickness copper frame is protected from ash, heat, moisture, oxidation, etc. Concrete surface is sealed and protected from ash and dirt.
€89.00Add to cart
Materials:
Special reinforced concrete, raw polished copper.
Size:
W – 8 cm, L – 19,5 cm, H – 2,8 cm.
Weight:
~0,6 kg.
Availability: Ready for shipping in 7 business days.